Sponsor and Exhibitor Information
ABSA International invites you to participate in the 61st Annual Biological Safety Conference.
The 61st Annual Biological Safety Conference will be held October 12-17, 2018 at the Charleston Convention Center in Charleston, South Carolina.
We encourage you to participate in this event by exhibiting your company's products and services and/or sponsoring an event.
This is an excellent opportunity to display and discuss your products and services to an international audience.
ABSA International's core purpose is dedicated to promoting and expanding biological safety expertise. Approximately 650 attendees representing a broad spectrum of biological, pharmaceutical, biotechnology research, development and clinical organizations are expected to attend. The conference draws national and international attendees from academic, commercial, research, and governmental sectors.
Who Should Exhibit
Anyone who supplies, manufactures, provides services or products used in biomedical research, biosafety, or biosecurity should exhibit.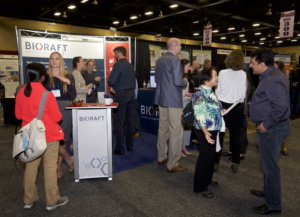 We will be opening the exhibits to non-conference attendees to increase traffic in the Exhibit Hall. Each exhibit booth will receive four (4) "Exhibit Only" day passes for both Monday and Tuesday to share with customers and colleagues. We will also sell the "Exhibit Only" day passes to members and nonmembers.