November 15-20, 2019
November 15-20, 2019
Birmingham, Alabama
Birmingham, Alabama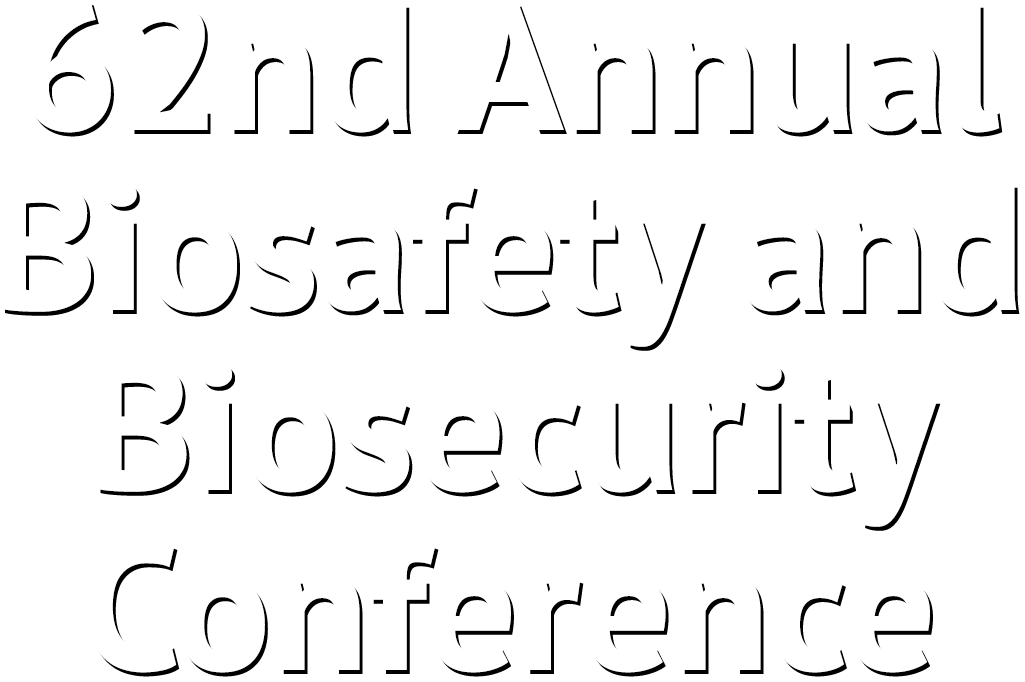 REGISTER
NOW
Scientific Program Abstracts
(Abstracts are on locked PDF documents. Passwords will be distributed by the ABSA office.)
Tuesday Scientific Program
November 19, 2019
7:00 am - 8:00 am
Foyer
8:00 am - 8:05 am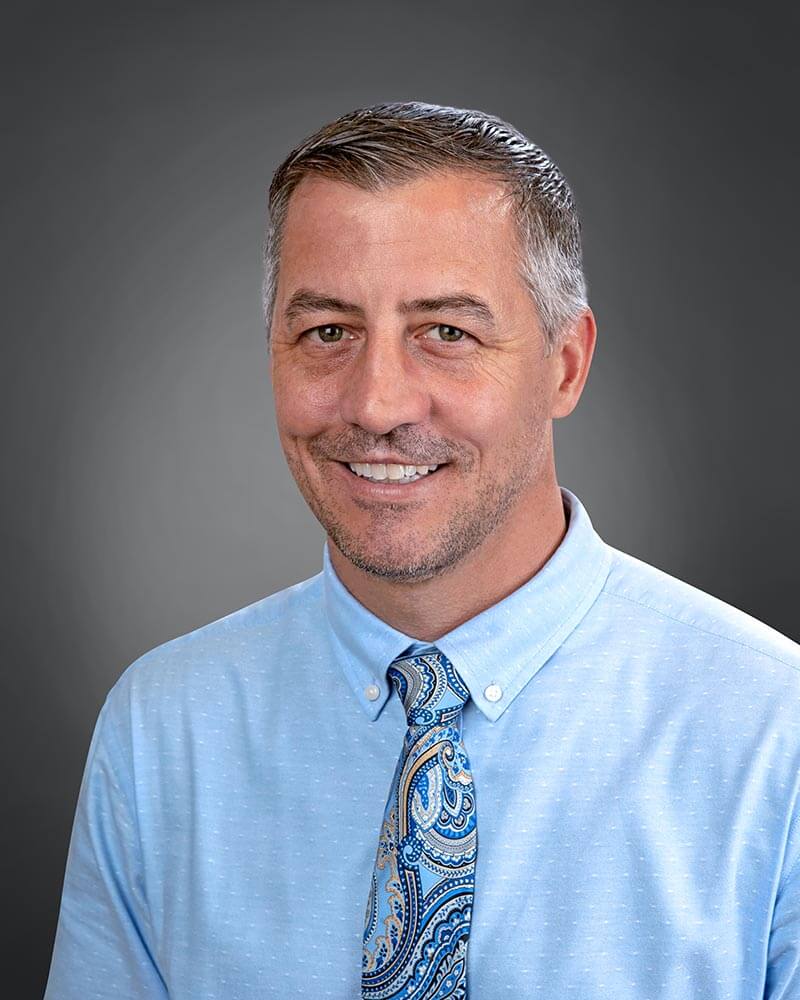 David Gillum
7:00 – 5:00 pm Registration
9:00 – 4:00 pm Vendor Exhibits
8:00 – 8:05 am
Welcome
Master of Ceremonies: David Gillum, MS, RBP(ABSA), Arizona State University, Tempe, AZ
8:05 am - 8:05 am
8:05 – 8:15 am
Introductions:
Caryl Griffin, MSN, MDiv, Affiliate Elizabeth R. Griffin Program, Kingsport, TN
Julie Fischer, PhD, Elizabeth R. Griffin Program, Georgetown University Medical Center, Washington, DC
8:15 – 9:15 am
Laboratory Biosafety: The Leader's Role
David Franz, DVM, PhD, Former Commander, US Army Medical Research Institute of Infectious Diseases, Gettysburg, PA
10:50 am - 11:50 am
Introduction: Mary Ann Sondrini, Eagleson Institute, Sanford, ME
The Challenge of Arthropod Biocontainment in the Non-model Organism World: Mosquitoes, Gene Drive, and Beyond
Zachary Adelman, PhD, Texas A&M University, College Station, TX
12:20 pm - 1:20 pm
Presenters must be available during the session.
1:20 pm - 2:20 pm
Moderator: Kalpana Rengarajan, PhD, JM, RBP(ABSA), Emory University, Atlanta, GA
1:20 – 1:40 pm
Update from the NIH Office of Science Policy
Kathryn L. Harris, PhD, RBP(ABSA), National Institutes of Health, Bethesda, MD
1:40 – 2:00 pm
USDA APHIS PPQ Containment Facilities and Pest Permits Overview
Gregg Goodman, MS, US Department of Agriculture-APHIS PPQ, Riverdale, MD
2:00 – 2:20pm
Enhancing Partnerships to Promote Biosafety and Biosecurity
Patricia Delarosa, PhD, RBP(ABSA), CBSP(ABSA), US Department of Health & Human Services, Washington, DC
2:50 pm - 3:50 pm
Moderator: Darlene Ward, RBP(ABSA), Florida Atlantic University, Boca Raton, FL
2:50 – 3:10 pm
Development and Implementation of a Ladderized Biosafety Training Program at the Research Institute for Tropical Medicine of the Department of Health-Philippines
Plebeian Bautista Medina, MS, Research Institute for Tropical Medicine, Muntinlupa, Philippines
3:10 – 330 pm
Biosafety and Biosecurity Measures in the Epidemiological Surveillance of Rabies Virus and Other Lyssaviruses in Mexico
Luis Alberto Ochoa Carrera, MS, Institute for Epidemiological Diagnosis and Reference (InDRE), Mexico City, Mexico
3:30 – 3:50 pm
Proposals to Mitigate the Risk of Deliberate Contamination of Blood Transfusion Components in Tunisia
Adam Ben Nasr, MS, Faculte de Pharmacie de Monastir, Monastir, Tunisia
3:50 pm - 4:50 pm
Moderator: Dawn Wooley, PhD, RBP(ABSA), CBSP(ABSA), Wright State University, Dayton, OH
3:50 – 4:10 pm
Implementation of WHO Global Action Plan III Containment Certification for US Poliovirus Type 2 Laboratories
Christy Ottendorfer, PhD, Centers for Disease Control and Prevention, Atlanta, GA
4:10 – 4:30 pm
Enhancement of Biosafety and Biosecurity in Tanzania Through Surveillance, Risk Assessment, and Identification of Select Agents in Bushmeat
Robab Katani, PhD, Penn State University, University Park, PA
4:30 – 4:50 pm
Adapting Laboratory Level Biosecurity Measures to Support Systems-Level Awareness, Prevention, Response, and Recovery Efforts of Infectious Disease
Samantha Dittrich, MPH, Merrick & Company, Arlington, VA
6:00 pm - 10:00 pm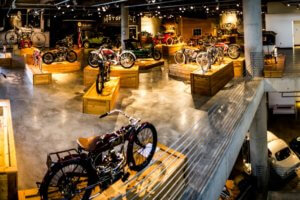 The Barber Motorsports Park was built by George Barber and includes the Barber Vintage Motorsport Museum, which has been named "World's Largest Motorcycle Museum" by the Guinness World Records. With its creative architecture and great attention to detail, the museum is home to over 1,400 motorcycles that span over 100 years of production. More than 650 bikes can be seen on any given day, and 200 different manufacturers from 20 countries are represented in the collection-from Harley-Davidson, Honda, and Indian-to Showa, DSK, and Cagiva. We hope you will join us for live music, a buffet of southern dishes (with vegetarian options), and some amazing rides.