62nd Annual Biosafety and Biosecurity Conference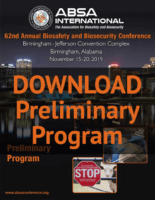 Three full days of intensive professional development courses to educate and inspire
Three full days of state-of-the-art keynotes, papers, and panels highlighting best practices and hands-on skills crucial for today's biosafety and biosecurity professionals
Exhibits showcasing the latest in laboratory biosafety and biosecurity products and services
Invaluable networking opportunities to share and learn from other biosafety and biosecurity professionals
November 15-20, 2019
Birmingham-Jefferson Convention Complex (BJCC)
Birmingham, Alabama
BJCC is connected to the Sheraton and Westin hotels

The Elizabeth R. Griffin Program at Georgetown University
In 2018, the Elizabeth R. Griffin Research Foundation selected Georgetown University to advance its research and education missions, launching a new era as the Elizabeth R. Griffin Program (ERG). ERG at Georgetown builds on the 20-year legacy of the Foundation's work and the Georgetown University Medical Center's mission of excellence in research, education, and the improvement of human health and well-being. The ERG Program works to enhance and sustain leadership in the expanding field of global health science and security. Through collaborative research, training, and education, ERG at Georgetown promotes evidence-based biosafety and biosecurity practices to protect the health and safety of researchers as well as the workers on the front lines of disease detection around the world.
Biological Safety for First Responders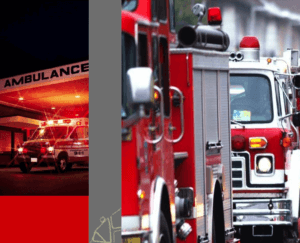 Presented by ABSA International and the Federal Bureau of Investigation
Biological Safety for First Responders is a two and a half hour workshop focusing on the history of biosafety, biosafety basics, research at universities, regulatory aspects and current infectious disease issues as it relates to First Responders. This year during the workshop, the Federal Bureau of Investigation will present on challenges to responder safety as research material, technology, and knowledge become more democratized.
The course is being provided FREE of charge to the First Responder community by ABSA International. Participation is limited. This course will be a great opportunity for the Birmingham area First Responders, Public Health officials and the local biological safety community to network and begin partnerships in emergency response. Please email firstresponder@absa.org if you are interested in attending.