63rd Annual Biosafety and Biosecurity Conference
October 31-November 5, 2020
JW Marriott Phoenix Desert Ridge
Phoenix, Arizona
Three full days of intensive professional development courses to educate and inspire
Three full days of state-of-the-art keynotes, papers, and panels highlighting best practices and hands-on skills crucial for today's biosafety and biosecurity professionals
Exhibits showcasing the latest in laboratory biosafety and biosecurity products and services
Invaluable networking opportunities to share and learn from other biosafety and biosecurity professionals
Please note: The 2020 conference professional development courses will begin one weekday later (on a Saturday) and the scientific program will begin one weekday later (on a Tuesday) than in previous years.

The Elizabeth R. Griffin Program at Georgetown University
In 2018, the Elizabeth R. Griffin Research Foundation selected Georgetown University to advance its research and education missions, launching a new era as the Elizabeth R. Griffin Program (ERG). ERG at Georgetown builds on the 20-year legacy of the Foundation's work and the Georgetown University Medical Center's mission of excellence in research, education, and the improvement of human health and well-being. The ERG Program works to enhance and sustain leadership in the expanding field of global health science and security. Through collaborative research, training, and education, ERG at Georgetown promotes evidence-based biosafety and biosecurity practices to protect the health and safety of researchers as well as the workers on the front lines of disease detection around the world.
ABSA International Participant Portal
The professional development courses will take place Saturday, October 31 to Monday, November 2. The conference presentations (platform/poster) will take place Tuesday, November 3 to Thursday, November 5.
The Call for Professional Development Course Proposals submission deadline is CLOSED.
The Call for Platform/Posters Abstract submission deadline is May 1, 2020 at 12 (Noon) pm CDT.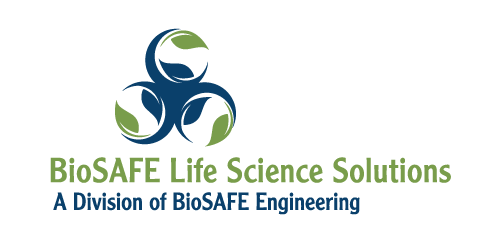 Indianapolis, IN
Booth 310
Sponsoring:
Wednesday morning coffee break
and New Member Reception

Riverdale, NJ
Booth 305P
www.camfil.com
Sponsoring:
Wednesday lunch
Plymouth, MN
Booth 200
www.nuaire.com
Sponsoring:
Tuesday lunch