Good news! The worst of the weather has missed Charleston. Now the weather has cleared and the conference will go on as planned.
61st Annual Biological Safety Conference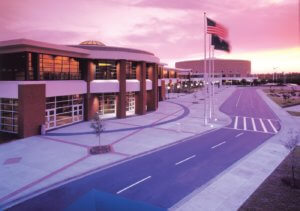 Charleston Convention Center
5000 Coliseum Drive
North Charleston, SC 29418
October 12-17, 2018
Three full days of intensive professional development courses to educate and inspire
Three full days of state-of-the-art keynotes, papers, and panels highlighting best practices and hands-on skills crucial for today's biosafety and biosecurity professionals
Exhibits showcasing the latest in laboratory biosafety and biosecurity products and services
Invaluable networking opportunities to share and learn from other biosafety and biosecurity professionals


The Elizabeth R. Griffin Program at Georgetown University
In 2018, the Elizabeth R. Griffin Research Foundation selected Georgetown University to advance its research and education missions, launching a new era as the Elizabeth R. Griffin Program (ERG). ERG at Georgetown builds on the 20-year legacy of the Foundation's work and the Georgetown University Medical Center's mission of excellence in research, education, and the improvement of human health and well-being. The ERG Program works to enhance and sustain leadership in the expanding field of global health science and security. Through collaborative research, training, and education, ERG at Georgetown promotes evidence-based biosafety and biosecurity practices to protect the health and safety of researchers as well as the workers on the front lines of disease detection around the world.
My thanks to all the volunteers – it was a great conference. I am always impressed with ABSA's level of professionalism. Great Job!
Greatly appreciate having such high quality external speakers such as Ian Crozier, George Church, David Franz and to hear from international speakers such as Kojima on the WHO Lab Biosafety Manual. Lots of great speakers this year.
Good conference, thought provoking and provided me with some good ideas to consider and apply in my work.
It was a very informative conference especially the courses and I would highly recommend it to my colleges.
…the scientific program was very carefully and thoughtfully designed to cover all related aspects of the field, from clinical wards to laboratory, human to veterinary, real cases to research animals, all areas were covered in an organized way…
I am really enjoying the ABSA conference. As my first time in this meeting I would tell that it's an amazing experience and I am also proud of being part of this great association.
An exciting and very rewarding experience!
Top notch in every respect and I look forward to attending next year!
I enjoyed the wide topic range of the Scientific Program and feel that I gained extremely useful knowledge from the conference.
Thank you for bringing some big names in science and infectious disease to this conference. I think it lends more credibility to our field. We had some of our IBC members attend, and they were impressed.
All presentations were informative/educational in one way or another but I have to say that seeing Dr. Church and Dr. Crozier speak was completely invigorating and tapped into the passion I have for this field!
Great scientific program this year. I will be taking many new ideas and information back to my institution.
The Registration Desk will be open Friday through Wednesday from 7:00 am – 5:00 pm.
The reception for new members will be held Sunday from 5:30 – 6:30 pm.
The Opening Reception will be held Sunday from 6:30 – 8:30 pm in the Exhibit Hall.
2018 ABSA International Biosafety Promotional Awards
In conjunction with the 2018 Biosafety Month this October, ABSA International is excited to announce the 2nd Annual Biosafety Promotional Awards.
The Biosafety Promotional Awards recognizes ABSA International members in their effort in promoting biosafety through marketing campaigns at their institutions, colleges, and universities.
There are 2 categories of awards:
Biosafety Promotional Item Award – This award is given for distinction in the creation of innovative materials used for biosafety marketing and outreach.
2018 Biosafety Month Promotional Award – This award is given for distinction in an institution's efforts in promotion of 2018 Biosafety Month.
Deadline for submissions is October 1, 2018. You are invited to bring a sample of your submission for display at the 61st Annual Biological Safety Conference in Charleston, SC.
If you have any questions or information, please contact the ABSA International Office at 866-425-1385 or info@absa.org.
#BiosafetySC18 #getyourcultureon
Banquet at the USS Yorktown

Tuesday Night, 6:00 pm
On Tuesday night come aboard the World War II's famous "Fighting Lady" USS Yorktown Aircraft Carrier at Patriots Point! Christened 75 years ago by former First Lady Eleanor Roosevelt, the USS Yorktown became Patriots Point Naval & Maritime Museum in 1976. Enjoy unmatched views of the Charleston harbor and city skyline from the flight deck while nibbling on appetizers. Exhibits will be open for you to learn about past life on board a Navy ship. A hickory-smoke feast dinner with vegetarian options will be served in the Hangar Bay. Plan to join us at this historical venue for dinner, music, amazing displays, and great city views.
Public Health Shared Interest Group
October 14, 2018, 8:30 pm
Following the Opening Reception, the Public Health Shared Interest Group will hold their meeting. All public health professionals that are responsible or involved in biosafety within public health or clinical labs are invited. The meeting will take place at the Charleston Convention Center starting at 8:30 pm.
NextGen Shared Interest Group Meeting
October 16, 2018, 12:00 – 1:30 pm
The NextGen Shared Interest Group will be hosting a career panel luncheon at the 61st Annual Biological Safety Conference in Charleston, SC on Tuesday, October 16, 12:00 – 1:30 pm (location TBD). The career panel will feature guest speakers from the biosafety profession in academia, industry, consulting, public health, and government, as well as a recent CBSP-credentialed individual. Speakers will discuss the road to their current positions and what it is like to work in their particular biosafety field. Following a brief introduction from each speaker, the panel will open up for questions and discussion on how to grow and succeed in a biosafety career. All newer biosafety professionals with less than five years' experience in the field are welcome!
ABSA International Credentialing Information Session
October 15, 2018, 7:00 – 8:00 am
The Credentialing Evaluation and Credentialing Maintenance Boards will host a Q&A session at the conference in Charleston, SC on Monday morning. If you have any questions or concerns or are just looking for guidance on applying for or maintaining your RBP or CBSP, please consider attending this morning session. We will also address any question on the transition of the CBSP from NRCM to ABSA. The session will be held from 7:00 – 8:00 am on October 15.
October 14, 2018, 1:00 – 5:00 pm
Please join us for a special session on Sunday afternoon before the Opening Reception. The focus will be on the challenges of maintaining sustainable and durable international outreach efforts in biosafety and biosecurity. The session runs from 1:00 – 5:00 pm on Sunday, October 14. Speakers from around the world will present on the challenges of implementing biosafety programs and how to sustain them in often resource challenging environments. There will be a special poster session with posters from over 20 countries and a roundtable discussion where all participants can discuss solutions with international biorisk management experts.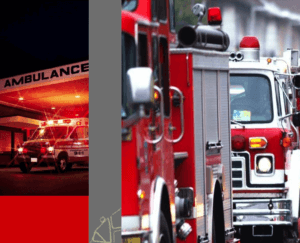 Biological Safety for First Responders
Presented by ABSA International and the FBI
October 12, 2018
9:00 – 11:30 am or 1:00 – 3:30 pm
Biological Safety for First Responders is a 2-1/2 hour workshop focusing on the history of biosafety, biosafety basics, research at universities, regulatory aspects and current infectious disease issues as it relates to First Responders. This year during the workshop, the Federal Bureau of Investigation will present on challenges to responder safety as research material, technology, and knowledge become more democratized.
The events over the last few years have changed the potential exposures of biological materials to the First Responder community and hospital personnel. Information about the Ebola outbreak and emerging diseases like Zika virus will be covered.
Discussions will include the differences between biological safety and infection control and how these differences can be used by First Responders to protect themselves and their family from potential exposures to infectious disease.
The course is being provided FREE of charge to the First Responder community by ABSA International. Participation is limited. This course will be a great opportunity for the Charleston area First Responders, public health officials and the local biological safety community to network and begin partnerships in emergency response. Please email firstresponder@absa.org if you are interested in attending.
Monday, 8:25 am Arnold G. Wedum Memorial Lecture Award
Monday, 11:35 am Robert I. Gross Student Award & Lecture
Tuesday, 8:05 am Griffin Lecture Award
Tuesday, 11:00 am Eagleson Lecture Award
Wednesday, 9:40 am Richard Knudsen Award
Wednesday, 11:30 am Arnold G. Wedum Distinguished Achievement Award
Wednesday, 11:30 am Everett J. Hanel, Jr. Presidential Award
Wednesday, 11:30 am John H. Richardson Special Recognition Award
Wednesday, 11:30 am Scientific and Informational Poster Awards
Wednesday, 11:30 am Hashimoto Award for Service and Honor
Wednesday, 11:30 am Recognition of Certified Biosafety Professionals and Registered Biosafety Professionals

Louisville, KY
Booths 307P, 305, 406P, 404
Sponsoring: Tuesday Night Banquet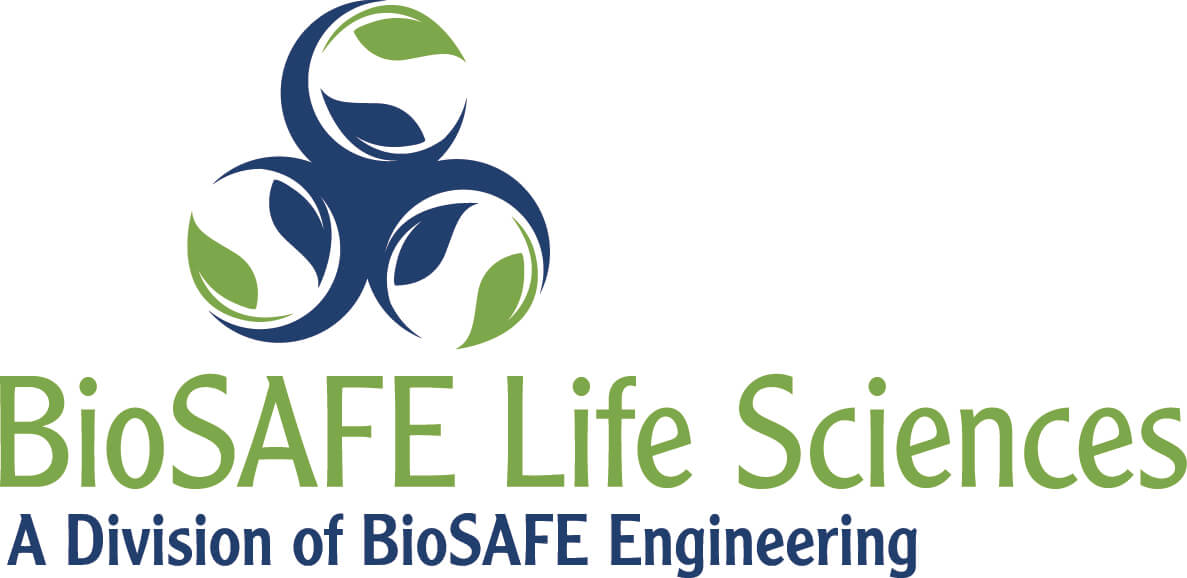 Indianapolis, IN
Booth 311
Sponsoring:
Monday Lunch

Riverdale, NJ
Booths 415P
Sponsoring:
Printing Proceedings Book
Plymouth, MN
Booth 202
Sponsoring:
Tuesday Lunch